Hello My Darling!

I'd like to THANK YOU for visiting! Also for signing up for My (eBay) Memorabilia Newsletter & for Collecting My Photos… As most of you may know I have been selling my Memorabilia on eBay for the past year+ I am most appreciative of your Loyal & Lustful Fan-Friendship & Following...It is how I support myself these days so again Muchas Gracias SweetMeat! *Lusty Kisses For You* Xo

I hand-picked and added some of my favorite THICK-n-JUICY SELFIE Pix for you since I know you like me THICK or at least so I have heard! *wink* some are Sweet and some are NASTY! (They don't call me Nasty Nessa for nothing!) I keep getting request for personal items so I also added some Sexy Lingerie, Stockings and Shoes from my PERSOANL CLOSET that I took SELFIES in before Selfies were popular I might add! (I called them Self Portraits)

I also decided to group some photo shoot photos with personal items…like the Stockings I'm wearing!...Full Fashion or Fishnets, My Bra, My Shoes… all for your VdR Memorabilia COLLECTION! -Some Items Will BE (1) ONE OF A KIND! -

Are there any particular 'Items' that you would like as a Memorabilia from Yours Truly...Let me know.



I have so many great pix to add, you should see my upstairs office…its literally covered with all the pix from my trunk. It's not easy to choose which ones to put for you up so I hope you are enjoying the ones I have! ;-) You can always eMail me via eBay if there is a particular type of pose you like and I'll see if I have it. BOOB Man? Leg Man? Ass Man? (Darling don't forget to do the ADULT VERIFICATION Click so you can see everything I have for you!)

A good time to get My BIO Book!...As of this newsletter there are ONLY 4 Left and this COLLECTORS Edition will be gone forever. Check my store by 'My BIO BOOK' Vanessa del Rio 50 Years of Slightly Slutty Behavior!! Shipping is FREE Plus I'm adding 2 FREE DVD's from My Collection!

Enjoy Collecting My Memorabilia!
Xo Lusty Sweet Kisses & Tight Sexy Hugs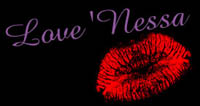 Thanks again you for supporting me in my eBay endeavor and for being a Long Time Fan Friend >
P.S. I Like to Sign All My Memorabilia for You After Purchase so You Know You Are Getting My Fresh & AUTHENTIC Personal Signature!
Anything Special You Want Signed Please Let Me Know VIA NOTES to Seller AND eBay Messages

*~*~*~*Order OVER $49 SHIPPING is on Me! & A Free Gift with EVERY Purchase!*~*~*~*
*~*~*~*My OFFERS Page- http://www.ebay.com/sme/vanessa_del_rio/offers.html *~*~*~*
*~*~*~*NOTE: My Bio Book is NOT included in Buy 3 get 1 Free *~*~*~*

*~*~*~*~*~*~*~*~*~*~*~*~*~*~*~*~*~*~*~*~*~*~*~*~*~*~*~*~*~*~*~*~*~*~*~*~*~*~*~*~*~*~*~*
FOLLOW Me on Twitter https://twitter.com/VanessadelRio
My eBay Memorabilia http://stores.ebay.com/Vanessa-del-Rio-Memorabilia
My FaceBook Fan Page https://www.facebook.com/VanessadelRio
My FaceBook https://www.facebook.com/MizVanessadelRio
~~~~~~~~~~~~~~~~~~~~~~~~~~~~~~~~~~~~~~~~~~~~~~~


Visit My eBay Store...Loads of Collectible Memorabilia...Afterall I am Your
Mistress of Masturbatory Memories